---
Universal, massive aluminium holder system with ball joint, mounting flange and vacuum cups.

The aluminium ball joint holder SL10XH-K offers the basic functions needed to mount a display. A holder plate is used for a solid adaptation to the StarLight10X or the SunLight12X display. With the mounting pyramids, ball joints can be adapted in several ways. Additionally, the mounting pyramids can be fixed to a flat plane and to a vertical pipe. For temporary attachment to the front shield, vacuum cups can be utilized.
Particular features
Wide angle of display orientation with 0904 ball joint
Flexible solution which can be re-used in many projects
Pyramids with 1/4 inch threads on 5 useable sides
Mounting plate which offers up to 26 different positions for fixing a pyramid at different angles
Additional opportunity for fixing video equipment and cameras
Easy-to-use flange with 4 holes each 5 mm diameter, square hole layout 64 x 64 mm
Aluminium black anodized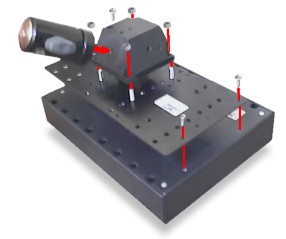 Mount the ball-joint at the desired side on the pyramid and then fix it with a headless screw.


Then mount the pyramid at the desired position and the required orientation onto the mounting plate.


This combination can then be mounted to the back side of the display.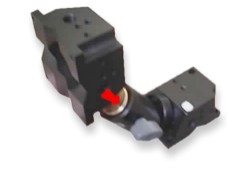 At the other end of the ball-joint, mount the second pyramid and fix it also with the headless screw. (The mounting plate is no more shown in the picture.)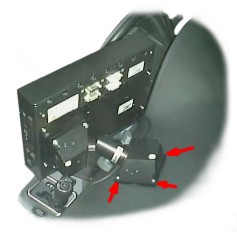 The display with its mounting assistant can then be fixed in the car with four screws -
Ready.