Nickl Elektronik-Entwicklung GmbH
The company was founded in 1995 with the division TFT displays. Already at this time, the specialization in display technology and measurement equipment accessories for mobile use took place.

Since then, Nickl Elektronik-Entwicklung GmbH has been developing and manufacturing very bright, compact and robust TFT LCD displays, special visualization solutions and special accessories mostly for automotive applications during testing.

The products are specially developed for research and development in vehicles with 12V and 48V DC on-board voltage, in commercial vehicles with 24V DC on-board voltage and in aircraft with 28V DC on-board voltage and are therefore available in sophisticated measurement technology and also for high-end visualizations.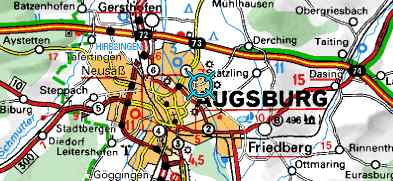 Our headquarters in Augsburg, in the industrial area near the BAB A8, favours the cooperation with our main customers from the automotive industry in Ingolstadt, Munich, Stuttgart, Weissach and Wolfsburg and the fast availability of delivery.

Nickl Elektronik-Entwicklung GmbH
Eisackstraße 22
D-86165 Augsburg (Germany)

Tel.: +49 / 821 / 45 03 44 - 0
Fax: +49 / 821 / 45 03 44 - 49

e-mail: