Nickl Elektronik-Entwicklung GmbH
In 1995, Nickl Elektronik has founded its TFT display division. Since that time, we developed TFT displays for mobile applications and our experience in mobile computing has grown steadily. For visualizing in mobile systems, always the best components had to be utilized. Together with our customers, the conceptional designs were built in that way.

Nickl Elektronik offers TFT monitor displays for mobile applications. This includes research and development of automobiles as well as environmental measurement by use of aeroplanes.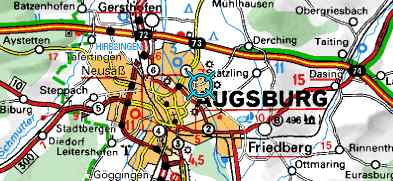 Our company is located in Augsburg, Germany. It lies close to Munich, Stuttgart, Ingolstadt and Weissach as well, which allows close contact to our main automobile-customers.

Nickl Elektronik-Entwicklung GmbH
Eisackstraße 22
D-86165 Augsburg (Germany)

Tel.: +49 / 821 / 45 03 44 - 0
Fax: +49 / 821 / 45 03 44 - 49

e-mail: