---
| | |
| --- | --- |
| | |
The Nickl SunLight12X is designed for the research and development of automobile manufacturers and those suppliers. It is able to display colour images within the whole range of graphics standards such as DOS text modes, VGA, SVGA, XGA, SXGA graphics and Video standards like NTSC, PAL and SECAM. All input resolutions smaller than 1024 x 768 dots can be expanded by an excellent image expanding technique which uses both, horizontal and vertical filtering.

Due to its high brightness of up to 800 cd/m² combined with its anti-glare coating and viewing angles of 80° in each direction it is best suitable for mobile applications. The wide supply voltage range 9 V...36 V of the internal galvanically decoupled power supply makes applications running with 12 V or 24 V possible. Also 28 V of aeroplanes can be applied to the power input.
Particular features
Brightness up to 800cd/m²
Wide Supply voltage range 9..36 V, galvanically isolated
2x VGA inputs
CVBS and S-Video inputs for PAL, NTSC and SECAM
Zooming (interpolated) for all resolutions lower than XGA (1024 x 768)
Shrink (interpolated) for all resolutions higher than XGA up to UXGA (1600 x 1200)
Compact dimensions: (287 x 216 x 35) mm³
ShutDown input for power-off via external signal
Two brightness levels via external signal switchable
Variable adjustable low-voltage-warning displayable
Applications
Research and development of automotive applications with 12V or 24V DC-Bordnetzen
TV broadcast
Visualizing processes
Visualizing by monitoring of geo and environment data via plane
Monitoring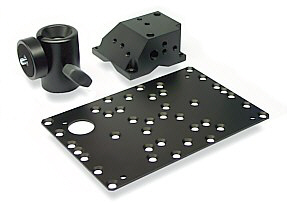 Universal, massive aluminium holder system with ball joint, mounting flange and vacuum cups....
---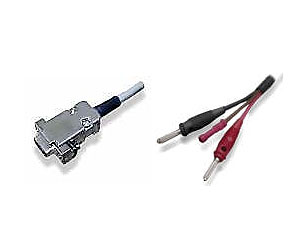 DC power supply cable for displays, Car Imaging, network HUBs and other devices. A 5-pole D-Sub receptacle in a metalized case is at one end and two banana plugs are at the other end. Additionally there is a control line which can...