---
| | |
| --- | --- |
| | |
The Nickl RuggedLight12WX-U-DP++ is designed for the research and development as well as the measurement and data acquisition at mobile use. It is able to display graphics standards such as DOS text, VGA, SVGA, XGA, XGA+, WXGA (pixel-accurate) and SXGA up to UXGA and video standards like NTSC-, PAL- and SECAM. All input resolutions unequal than 1280 x 800 dots can be scaled by an excellent image scaler to a full screen display.
Due to its high brightness of up to 1500cd/m² combined with its anti-glare coating and viewing angles of mostly 80° in each direction it is best suitable for mobile applications. The wide supply voltage range of the internal galvanically decoupled power supply makes applications running with 12 VDC or 24 VDC possible. Also 28 VDC of aeroplanes can be applied to the power input. Additional it´s an 3 Port USB-hub, plus an Uplink port, integrated in the display. This version has with a DisplayPort a second digital input.
Particular features
Brightness up to 1500cd/m²
Wide Supply voltage range 9..36 V, galvanically isolated
Rugged anodized aluminium casing
Inputs for computer and video with user-friendly switching
DisplayPort dual mode (DP++) compatible input
DVI input (HDMI compatible, HDMI to DVI cable available)
2x VGA inputs, 1x via DVI-I connector (VGA-to-DVI cable available)
Zooming (interpolated) for all resolutions lower than WXGA (1280 x 800)
Shrink (interpolated) for all resolutions higher than WXGA up to UXGA (1600 x 1200) and up to SXGA+ (1440 x 1080) @ DVI
Compact dimensions: (308 x 197 x 43) mm³
integrated 3 Port USB-Hub + USB-Uplink Port
ShutDown input for power-off via external signal
Two brightness levels via external signal switchable
Variable adjustable low-voltage-warning displayable
Applications
Research and development (R&D) inside testing vehicles with 12V, 24V or 28V DC on-board network
Visualizing processes
Monitoring
Display panel and operating device at mobile measurement applications
| | |
| --- | --- |
| Order Data: | 1EMRL12WX-U-DP++ |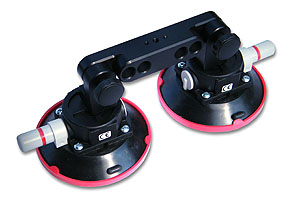 Is a simple, short-term installation desired, the vacuum cups are used. There must be no holes drilled. You can on smooth and non-porous surfaces such as the windshield can be attached. The rubber vacuum pads soiled or damaged mos...
---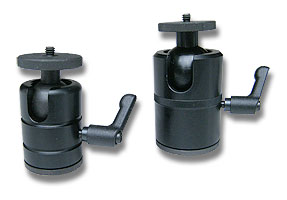 This big solid ball joint is used to fix the display at the desired position. A notch allows tiling up to 90 degrees. At the bottom side there is a swivel joint which allows moving the notch and positioning the fixation screw....
---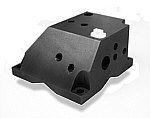 The mounting pyramid allows adaptation to ball joints, mounting plates, planes, pipes or to a display directly. Two of its flanks are inclined while the others are arranged perpendicular. For ball joints there are special M12 metr...
---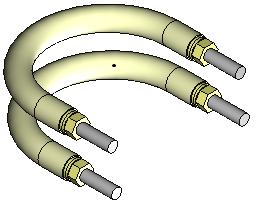 Bracket Kit for mounting the pyramid or a plate holders for pipe installation. The tube must not exceed a maximum diameter of 55 mm. The strap set consists of two bent threaded rod bracket in U-shape with M5 - external thread. In ...
---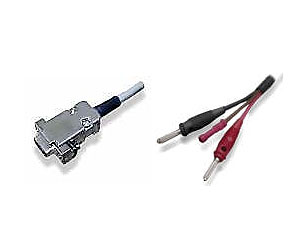 DC power supply cable for displays, Car Imaging, network HUBs and other devices. A 5-pole D-Sub receptacle in a metalized case is at one end and two banana plugs are at the other end. Additionally there is a control line which can...
---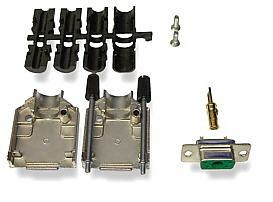 Power connection plug set, D-Sub5 jack, solder cups...
---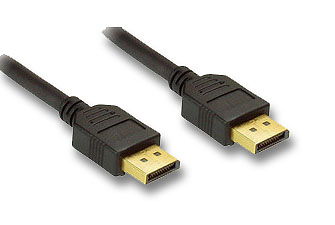 Displayport is standardized by VESA, universal and license-free connection standard for the transmission of video and audio signals. Applications are mainly for monitors to computers. The connector is much smaller than D-Sub and D...
---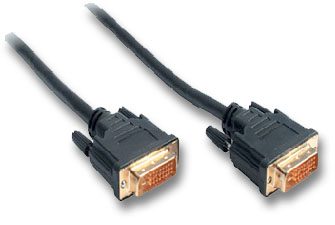 Digital Visual Interface (DVI) is a rule developed by the Digital Display Working Group (DDWG) electronic interface for transmitting video ...
---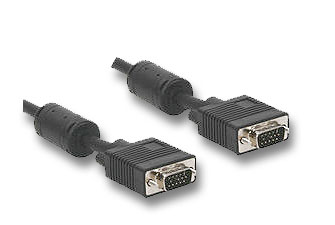 The VGA port is an analog video transmission standard for plug and cable connections between graphics cards and display devices. With VGA connector is referred to a 15-pin mini D-sub connector (also called D-sub mini connector) wi...
---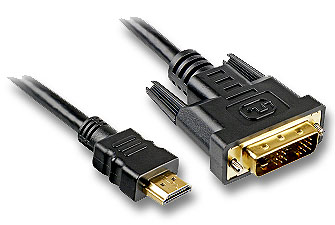 High Definition Multimedia Interface, short HDMI is a developed interface for digital image and sound transmission in consumer electronics. You unifies existing methods, produces a higher quality and also has a coherent Kopierschu...
---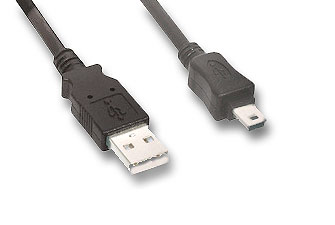 The Universal Serial Bus (USB) is a serial bus for connection of our displays or our hub with external devices. Equipped with USB devices connected to each other during operation (hot swapping) and connected devices and their feat...