---
In larger systems like experimental vehicles or aeroplanes there are often ground loops within the wiring harness. Some supply currents with enormous ripple returns unintentionally through video ground lines and coax shields. This causes a ground shift which in turn affects image quality.

The Nickl video isolator VISO de-couples the ground by detaching all three grounds: The input ground, the output ground and the supply ground. Two DC/DC converters supply the input and the output, respectively. The video signal is transferred through two opto-couplers with a bandwidth of up to 15 MHz. When using S-Video signals, both channels are utilized. For CVBS signals, only one channel is used.

It comes with legacy Mini-DIN and BNC connectors.
Application examples
Research and development (R&D) inside testing vehicles with 12V, 24V or 28V DC on-board network
Features
Isolates CVBS- or S-Video connections with PAL/NTSC/SECAM timing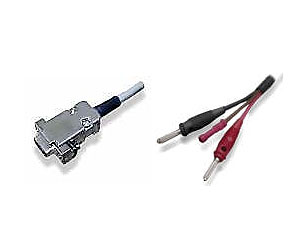 DC power supply cable for displays, Car Imaging, network HUBs and other devices. A 5-pole D-Sub receptacle in a metalized case is at one end and two banana plugs are at the other end. Additionally there is a control line which can...
---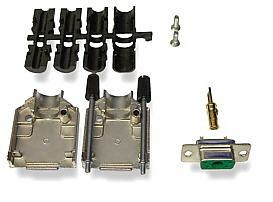 Power connection plug set, D-Sub5 jack, solder cups...