---
| | |
| --- | --- |
| | |
Particular for the development of devices which are communicating in a local Ethernet network (LAN), i.e. at the control-unit development, the Ethernet Repeater PTH is essential. There are diagnostics at the network data transmission possible, which cannot be done with an Ethernet Switch.

With the ONE -to- ALL PORT transmission of the Ethernet Repeater PTH, the total network traffic is always on all network ports and members assured. Thereby is no interaction to the data transmissions i.e. a routing decision as by an Ethernet Switch.

The Ethernet Repeater PTH is manufactured by Nickl as a 4 port- and as a 8 port- variant. The 8-port variant can be configured as one 1(x) 8-Port Ethernet Repeater (HUB) or as two (2x) apart 4-Port Ethernet Repeaters (HUBs).

The power supply with 9..36VDC, i.e. directly from the vehicle, is galvnically decoupled to prevent ground loops.
OPTIONAL is a 5VDC supply via USB possible, for this a USB-connector is placed at the manufacturing instead of the D-Sub-5.
Particular features
Wide Supply voltage range 9..36 V
ONE -to- ALL ports transmission
Unmanaged Ethernet Repeater / HUB
4 RJ45-ports -or- 8 RJ45-ports configured as 1x8 or 2x4
Aluminium strongbox with cooling fins
OPTIONAL: 5V DC power input via USB
Applications
Diagnostics at the Control-Unit development with 100% network traffic at all network members
Connection of a measurement computer to a (WLAN-) radio link
Additonal Ethernet network inside a vehicle with 12V or 24V DC-Bordnetz
| | |
| --- | --- |
| Order Data: | 1EMPTH-4-100-K -oder- 1EMPTH-8-100-K |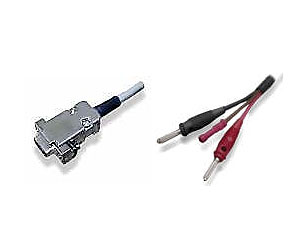 DC power supply cable for displays, Car Imaging, network HUBs and other devices. A 5-pole D-Sub receptacle in a metalized case is at one end and two banana plugs are at the other end. Additionally there is a control line which can...
---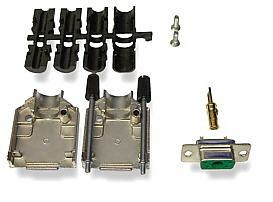 Power connection plug set, D-Sub5 jack, solder cups...
---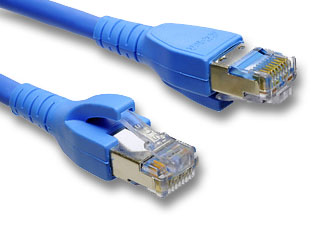 Colored twisted pair with F / UTP foil shield. These cables are used to connect between network devices and a Ethernet Repeater. They are also used for the specific connection of a ImageCutter30 and a ImageHub30. The connectors ar...