---
| | |
| --- | --- |
| | |
The RuggedLight15FHD-T-HB is specifically designed for high demands in research and development in vehicles. This is with 1920x1080 pixels a high resolution computer display with a robust aluminum housing and very high luminosity eg for the mobile measurement technology, visualization and control device parameterization. In the RuggedLight15FHD-T-HB is a PCAP touchscreen integrated, whihch is multi-touch capable with modern operating systems. In addition it has a own particular "high-brightness (HB)" backlight integrated, providing the very high brightness of up to 1100 cd/m² and Full-HD resolution at the 15.6" (396mm) active display area.
Because of the "premium high resolution" graphics processor in the special electronics from our own development and production, special features such as Picture-in-Picture and Picture-by-Picture funktionality are possible for two adjacent image signals simultaneously. With the inputs for DisplayPort & DVI-I / VGA & HDMI signals, there is a variety of connectivity options.
The non-reflecting surface, the wide viewing angle and high brightness TFT panel in a compact, black anodized aluminum housing and a supply range of 9..36VDC with galvanic isolation guarantee the best results in test vehicles.
Particular features
NEW: Display Magnifier (zoom) for the image signal also for picture-in-picture (PIP), zoom is flexible, pixel accurate and individually adjustable for each image source
NEW: Support for portrait display, an upright installation is supported by 90° rotated fade-in and OSD menu (90° rotated image signal required by the graphics card)
NEW: Horizontal and vertical flip of the image signal for e.g. "mirrored" display (rear view camera)
NEW: Support for non-native aspect ratios (4:3 / 16:9) optimized for pixel-accurate display, also for PIP
Brightness up to 1100cd/m²
Full-HD 1920x1080 resolution @ 15,6"
Picture-In-Picture & Picture-By-Picture for video display from two PC's at once
DisplayPort DP 1.2, DVI-I/VGA, HDMI 1.4
PCAP touchscreen for comfortable and ergonomic interaction
Mounting options for VESA 50, VESA 75, ball joint and pyramid
Lean & circumferentially rounded edges for minimized risk of injury
Large side buttons for ergonomic and safe operation
Applications
Research and development (R&D) inside testing vehicles with 12V, 24V or 28V DC on-board network
TV broadcast
Visualizing by monitoring of geo and environment data via plane
Process visualization and monitoring functions
| | |
| --- | --- |
| Order Data: | 1EMRL15FHD-T-HB |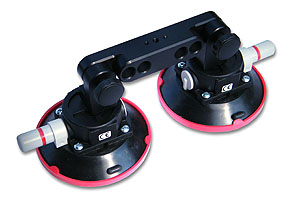 Is a simple, short-term installation desired, the vacuum cups are used. There must be no holes drilled. You can on smooth and non-porous surfaces such as the windshield can be attached. The rubber vacuum pads soiled or damaged mos...
---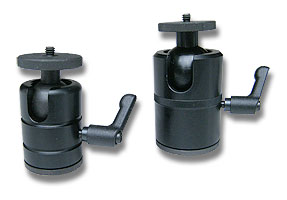 This big solid ball joint is used to fix the display at the desired position. A notch allows tiling up to 90 degrees. At the bottom side there is a swivel joint which allows moving the notch and positioning the fixation screw....
---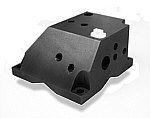 The mounting pyramid allows adaptation to ball joints, mounting plates, planes, pipes or to a display directly. Two of its flanks are inclined while the others are arranged perpendicular. For ball joints there are special M12 metr...
---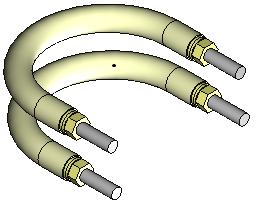 Bracket Kit for mounting the pyramid or a plate holders for pipe installation. The tube must not exceed a maximum diameter of 55 mm. The strap set consists of two bent threaded rod bracket in U-shape with M5 - external thread. In ...
---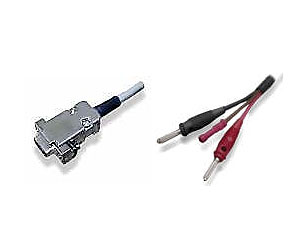 DC power supply cable for displays, Car Imaging, network HUBs and other devices. A 5-pole D-Sub receptacle in a metalized case is at one end and two banana plugs are at the other end. Additionally there is a control line which can...
---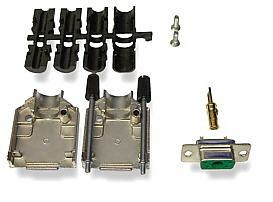 Power connection plug set, D-Sub5 jack, solder cups...
---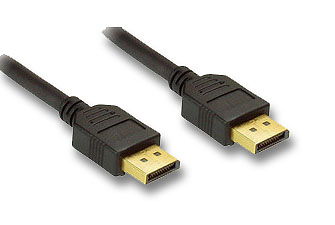 Displayport is standardized by VESA, universal and license-free connection standard for the transmission of video and audio signals. Applications are mainly for monitors to computers. The connector is much smaller than D-Sub and D...
---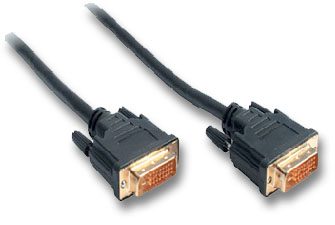 Digital Visual Interface (DVI) is a rule developed by the Digital Display Working Group (DDWG) electronic interface for transmitting video ...
---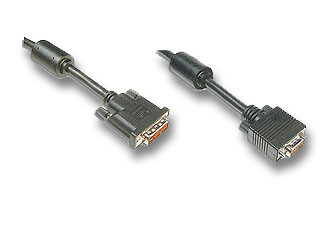 To connect a monitor with a DVI-I port on a graphics card with an analog video transmission standard....
---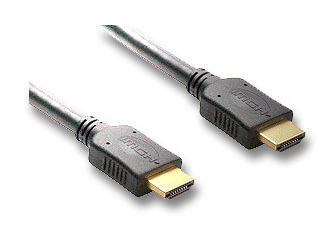 High Definition Multimedia Interface, short HDMI is a technology developed in 2003 interface for digital image and sound transmission in consumer electronics. You unifies existing methods, produces a higher quality and also has a ...
---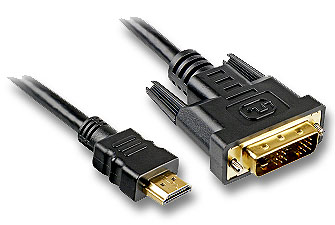 High Definition Multimedia Interface, short HDMI is a developed interface for digital image and sound transmission in consumer electronics. You unifies existing methods, produces a higher quality and also has a coherent Kopierschu...
---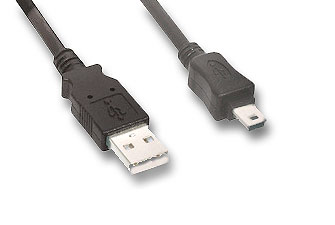 The Universal Serial Bus (USB) is a serial bus for connection of our displays or our hub with external devices. Equipped with USB devices connected to each other during operation (hot swapping) and connected devices and their feat...